How To Improve the avast! Internet Security Firewall
Date added: 2014-04-01 18:34:01
Platform: Microsoft Windows
Tested on: Windows 7

The avast! Internet Security Firewall can be improved quite a lot by doing one simple tweak.
Launch the avast! Internet Security interface by using the shortcut on your desktop or by double clicking the icon in your system tray.
Now click on Tools and then on Firewall as indicated in the illustration below: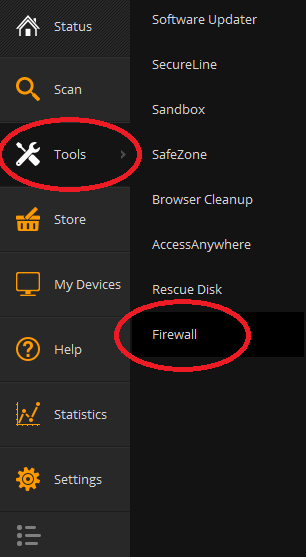 Click on Settings in the bottom right corner of the Firewall main screen, as indicated in the illustration below:

Under Firewall Policies, change the default rule, for programs with no defined rules, from Auto-decide to Ask, as indicated in the illustration below: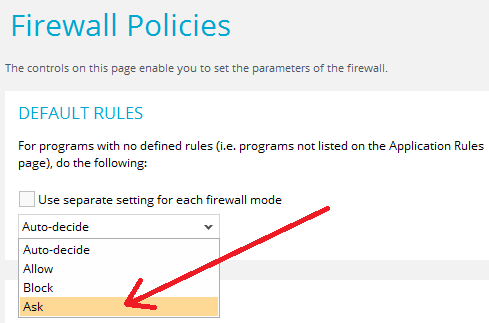 Finally, click on OK at the bottom of the Firewall Policies screen to save these settings
At first, avast! Internet Security will bother you for a while with firewall notifications, but after a week or so (or even a couple of days), the number of notifications will reduce, but you will have the benefit of knowing when an unknown application tries to access the Internet, or when it tries to send information over your local network.
Related Tips & Articles:
No related tips found.